| | |
| --- | --- |
| Orig. Price: | $729.00 |
| Sale Price: | $698.00 |
| Availability: | In stock |
| Prod. Code: | 1108950 |
New 1951 Diner Pop 8 Ounce Popcorn Machine. The Diner Pop Popcorn Machine is a reflection of retro diners that were bright, nostalgic, and theatrical - quintessential Americana, yet fun and whimsical. Particularly reminiscent of the 1950s era is the icon style of the diner and the iconic rounded shape top of the juke box. The popper is a natural product to capture the elements of a diner or juke box - it's practically a law that a vintage jukebox has to have excessive amounts of chrome, steel castings, and glass panels. Diners and jukeboxes became pop culture icons with age, so did their art styles and nostalgic appeal.
Though retro in design, the Diner Pop Popcorn Machine features the latest in popper technology to create great tasting commercial grade popcorn and to ensure dependability and performance...both important ingredients you want in using your popcorn popper both in the short term and long term.
Manufactured by Paragon. Pops 147 one-ounce servings per hour. Has built in warming deck, tempered glass panels, and seed tray.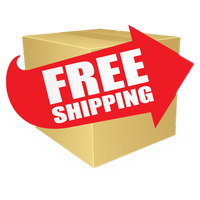 A high-output, hard-coat anodized aluminum kettle for powerful performance and easy cleaning.
• Convenient side-hinged kettle that makes it a snap to operate and to clean.
• Sturdy cabinet construction that withstands heavy commercial use and maintains attractive
appearance.
• Stainless steel food zone and tempered glass panels for sanitary food environment and easy cleaning.
• Built-in warming deck with 50-watt elements keeps which popcorn hot and fresh thanks to even
heating throughout the batch. (Not included on 1911 Original Popper)
• Old maid drawer to catch unpopped kernels that effortlessly sift through for later disposal. (Not
included on 1911 Original Popper)
• Presentation lamp which creates an attractive display setting for increased impulse buying.
Made in the USA

1 Year warranty

Actual Dimensions WxDxH: 21.75" x 18.25" x 30, About 59 lbs.
AMPS: 12
Hertz: 60
Watts: 1420
Plug: NEMA 5-15p 110/120 V Outlet