Dipsy Dog Corn Dog Mix
Dipsy Dog Corn Dog Mix. Considered by most concession Vendors to be the best corn dog mix found anywhere. Easy to prepare and use. Simply add 1.5 qts of water to a 5lb bag of corn dog mix, put your hot dog on stick in the mix and place into baker or corn dog fryer. It blends easy and givers you a nice, even coating on your corn dog. The sweet taste will have your customers coming back time and time again. Make 45 to 50 corn dogs per 5lb. box. Packed 6 five pound boxes per case.
Call 757-473-8951 For Bulk Shipping Rate
$34.85
Paragon Mighty Corn Dog Fryer
Paragon Mighty Corn Dog Fryer-ParaFryer 3000.
Great versatile and compact Corn Dog Fryer that can be used in many locations including bingo snack bars, little league baseball, bowling alleys, retail snack areas, churches, and festival and carnival locations. Not only can you make cordogs on a stick but other food items that can be cooked on a stick. You can cook up to 12 corn dogs in this fryer.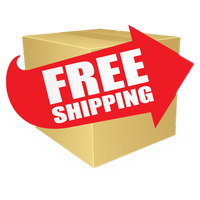 | | |
| --- | --- |
| Orig.: | $599.00 |
| Sale: | $579.99 |